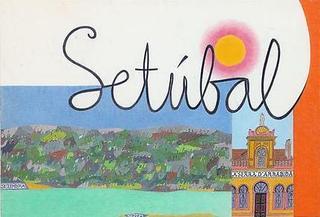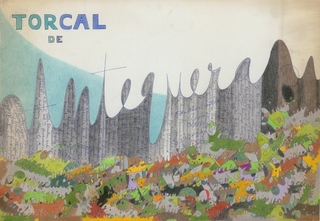 If you want a taste of El Torcal de Antequera, the slightly lunar nature preserve in Andalusia, Spain, but want to spend only cab or subway fare getting there, then stop into the newly-opened Esopus Space, in Greenwich Village, for "Dwight Ripley: Travel Posters," an exhibition of thirteen ink-and-colored-pencil drawings from 1962 by the artist, botanist, linguist, and poet. Best known as a patron of the Tibor de Nagy Gallery in the fifties and sixties, Ripley died in 1973, after touring the world with his partner, the botanist Rupert Barneby, collecting rare plant specimens (they are credited with first identifying 74 species of plant). The travel posters are inspired by their 1962 plant tour through Portugal and Spain. All in colored pencil and ballpoint pen, the posters are a little Surrealistic, a little psychedelic, and as ornate and detailed as they are luxuriously beautiful. As far as contemporary relevance goes, you could easily see them showing up in one of those Bed-Stuy coffeehouses where the DJs seem to be leaning heavily on Sergio Mendes these days, or in a drawing exhibit at MoMA, surrounded by the likes of Ripley's friends and artistic contemporaries, such as Larry Rivers and Helen Frankenthaler. Discovered in a trunk in 1998, the posters will be shown together for the first time at Esopus Space, which was recently funded by the Warhol Foundation as the gallery and performance venue of Esopus, a magazine that is part journal, part objet d'art, and is published twice a year by Tod Lippy. –Robert Sullivan, Vogue online, September 10, 2009.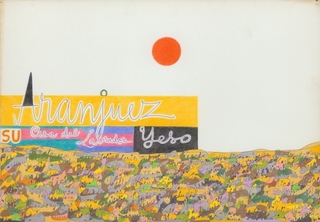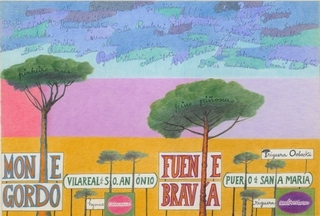 Apparently Dwight Ripley knew how to keep a secret. A polymathic figure in post-World War II New York, this poet, plant-lover, and early patron of Tibor de Nagy Gallery was also an expert wielder of the colored pencil. Still, the drawings presented in this exhibition have never been shown and were only recently discovered in a trunk, some 25 years after the death of their maker. While Esopus magazine published a selection of these works last year, Ripley's cheerful deployment of colored pencil and his loopy cursive handwriting might yield newfound intimacy in person. –"Paper Picks," Art on Paper, September-October 2009, 96.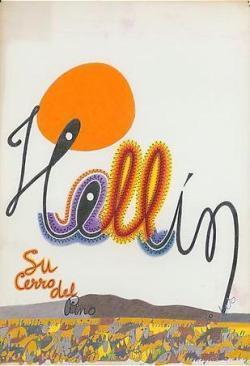 The most glorious, gorgeous drawings that I have seen in a long while have, of course, a fascinating back-story that adds to their mystique.
Dwight Ripley was a major part of the post-war New York cultural scene. He was the financial backer of the Tibor de Nagy Gallery and part of the social circle that included Clement Greenberg and Peggy Guggenheim. His passion, however, was the search and discovery of new and exotic plants.
After his death in 1973 a trunk was discovered that contained the 13 drawings that comprise this exhibition. They are "travel posters" that chronicle a specific plant-gathering trip through Spain and Portugal in 1962. Drawn in ballpoint pen and luscious colored pencil, they are ostensibly landscapes, but so much more. Swirling psychedelic puzzle pieces and bold '60s graphic design seem both retro and wildly contemporary. Each drawing contains the name of the location written in an idiosyncratic script that weaves in and out of the overall deign. But the true madness of the drawings is that hidden as a sort of under painting in each one are the obsessively written Latin names of the plants discovered in each locale. They are giddy with Mediterranean sunshine and color. –Melissa Stern, "Something in the Water," New York Press, October 7-13, 2009, 26.